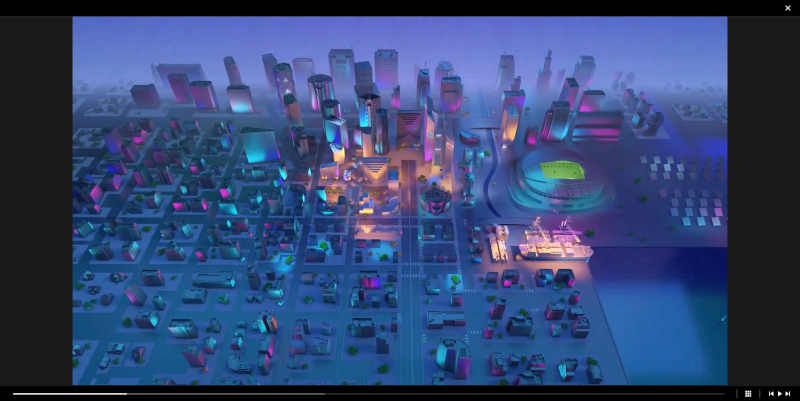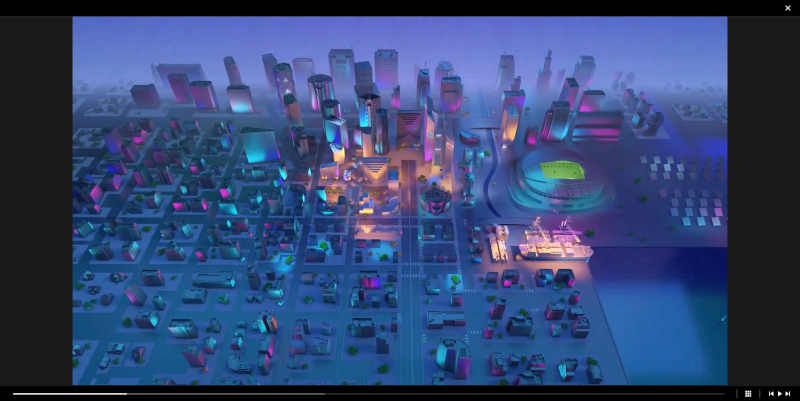 A new digital event format in proprietary metaverse
The creative agency SCHACHZUG has created a digital experience world for its long-standing client Fujitsu. The Fujitsu CX Lab is virtual meeting place that utilizes co-creation to facilitate the entry into digital transformation for customers and partners. Unique virtual experiences in a cybernetic "city" convey industry-specific solutions and their benefits.
Digital solutions are key not just in times when many people are in home office, but also when there is business as normal. The platform enables a quick access to digital topics such as hybrid cloud solutions, support in the transition to SAP S/4 HANA, data driven solutions and, of course, the hardware options that Fujitsu offers its customers.
The Fujitsu metaverse is based on a mock-up of a generic city with virtual buildings, streets, bridges and other infrastructure. To enhance the event character of the digital meeting, invitations and snacks are sent out in advance. Visitors start their experience in the lounge and are guided from a first-person perspective and with dialog through the various options and applications developed by Fujitsu. Opportunities to enter into more in-depth stories and focal points are available throughout the experience. Small twinkle-in-the-eye effects create a relaxed atmosphere. This inspirational environment encourages the creativity and networking of Fujitsu employees and makes it easier than ever for customers and partners to take their first steps towards a digital transformation.
The CX Lab has already been a major success for Fujitsu, with more than 700 digital events already held, and completes Fujitsu's global co-creation program by making customer experiences in its own metaverse quickly and easily available. Further Journeys and language adaptations are currently on the agenda in order to roll out the CX Lab worldwide.
Caption: Fujitsu CX Lab (Illustration: SCHACHZUG, free for publication)
SCHACHZUG – Agentur für Markenkommunikation GmbH
SCHACHZUG GmbH, founded in 2008 and located in Erlangen, is one of the leading companies in the live communications industry. The agency focuses on brand experience and has in-depth expertise in the automotive, technology and lifestyle sectors. Mission: "Challenge the status quo. Understand boundaries as an invitation. Re-create the new." The GWA member agency has TISAX certification from TÜV Nord.
SCHACHZUG – Agentur für Markenkommunikation GmbH
Loewenichstrasse 3
D-91054 Erlangen
Contact: Karin Schneider
karin.schneider@schachzug.de
Tel.: +49 (0) 151 – 5 789 0022
Internet: www.schachzug.de
{phocagallery view=category|categoryid=237|imageid=4594}